Lingerie doesn't have an age limit. The craving to look perfect is not restricted to time, occasion, or age. Yes, you can wear any panty at any age if it makes you feel comfortable and sexy.
1. A touch of lace is always sexy:
Lace detailing can make everything look outstanding and perfect. The lace fabric is so sexy and feminine that women of any age group can wear it without any hesitation. Now in today's market, there are a lot of options for lacy lingerie for any body type and size.
2. Floral prints are always good to go:
Floral prints are not just restricted to outwears; they are pretty much in trend even for innerwear. And trust me, this floral printed lingerie can totally give you peaceful and feminine vibes. You can get a few pairs of comfy panties in floral prints in your favorite color and fabric. No matter how bad your mood is, wearing a floral printed panty can change your whole mood for sure!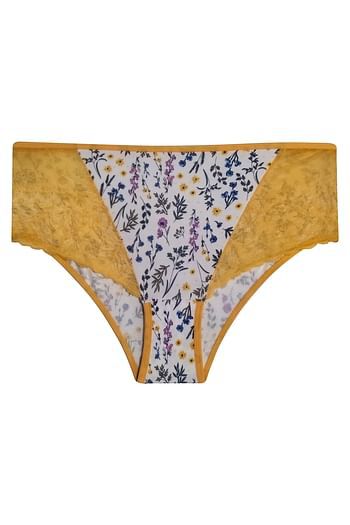 3. G-strings for everyone:
G-stings are the one type that usually comes to our mind when we think about a honeymoon, wedding night and special days, right? G-strings have almost no rear coverage, just a triangular piece of stringy fabric that lies between the buttock. These make you feel so sexy and confident that you should never think twice before buying one for yourself. This extremely sexy panty style is sure to lift your mood and your partner's mood as well!
4. Thongs are a must:
Bye-bye to boring panties. Say hello to these amazing thongs that will literally disappear under your skirts, bodycon dresses, cocktail gowns, and leggings. While a lot of non-thong wearers assume thongs to be really uncomfortable, you'll be surprised to know that women who wear thongs consider this style to be one of the sexiest & comfortable ones. There are many benefits to a thong panty. Sexy looks top the list while no visible panty lines being the most useful one.
Read Also - THONG UNDERWEAR – BENEFITS YOU MUST KNOW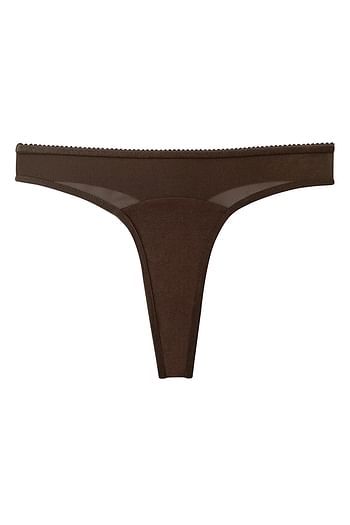 5. Boyshorts:
Many new styles of underwear have emerged lately, one of the most popular of them being the boyshorts. Boyshort can be worn by girls or women of any age. They are comfy to wear for workout sessions or for a peaceful sleep at night. When we are talking about the sexy quotient, how about boyshorts paired with a boyfriend T-shirt. Sounds sexy, isn't it?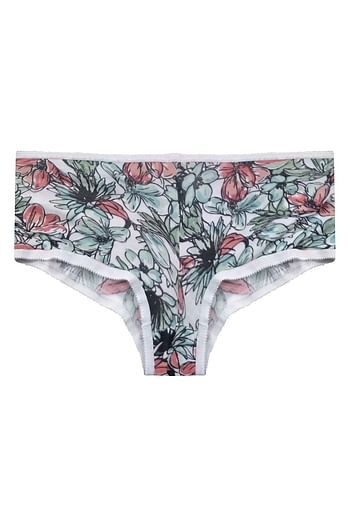 6. Seamless underwear:
Seamless panties are the basic foundation of your lingerie wardrobe. Seamless panties ensure no VPL (Visible Panty Lines) as it's completely seamless and you can wear any outfit without worrying about panty lines. You can wear these panties under bodycon dresses, leggings, tights and any body-hugging outfits.
Experimenting with new things is always fun. You are not too young or not too old for trying something new. Go with the flow and do what your heart says. Because after all, age is just a number!